Some gaslighters are claiming that Spring began yesterday, but I distinctly remember that it starts March 21. That's my story and I'm stickin' to it.
Culture
The World Beyond Your Head
Matthew Crawford, who does not know me nor I him, nonetheless describes a very strong tendency in my life:
I can take a virtual tour of the Forbidden City in Beijing, or of the deepest underwater caverns, nearly as easily as I glance across the room. Every foreign wonder, hidden place, and obscure subculture is immediately available to my idle curiosity; they are lumped together into a uniform distancelessness that revolves around me. But where am I? There doesn't seem to be any nonarbitrary basis on which I can draw a horizon around myself—a zone of relevance—by which I might take my bearings and get oriented. When the axis of closer-to-me and farther-from-me is collapsed, I can be anywhere, and find that I am rarely in any place in particular.
The World Beyond Your Head: On Becoming an Individual in an Age of Distraction
I suspect that this is why I like to travel: it forces on me that particularity of places.
My Man Mitch
Mitch Daniels, former Purdue president, didn't hold back about the state of today's athlete in his latest Washington Post column. The headline was about women's sports, but Daniels really laid into what he considered "sports figures who embody self-absorption over collective commitment, who cultivate their personal 'brands' at the expense of collective success." An example: "A top athlete can consort with criminals, brandish guns in public and litter the landscape with illegitimate children in whose lives he has no intention of playing a father's role, seldom with career consequences." Read the rest here: "In a me-first era, my appreciation of women's sports just keeps growing."
Shame on the Met
The Metropolitan Opera has been ordered by an arbitrator to pay the Russian soprano Anna Netrebko more than $200,000 for performances it canceled last year after she declined to denounce President Vladimir V. Putin of Russia following the invasion of Ukraine.
I wish the Met had been hit harder than that, but as a private company, it has some latitude to indulge its oppressive impulses. (Netrebko lost claims for performances where she and the Met had not yet inked the deal.)
Colonialism
"We must find new lands from which we can easily obtain raw materials and at the same time exploit the cheap slave labour that is available from the natives of the colonies. The colonies would also provide a dumping ground for the surplus goods produced in our factories." (Cecil Rhodes)
In general terms aid cannot be of use to the poor of the Third World for the critical reason that they necessarily depend on the local economy for their sustenance, and the local economy does not require the extensive highways, big dams, or for that matter hybrid seeds, fertilisers and pesticides of the Green Revolution, any more than it does the fleet of helicopters that the British government imposed on India. These are only of use to the global economy, which can only expand at the expense of the local economy, whose environment it degrades, whose communities it destroys and whose resources (land, forest, water and labour) it systematically appropriates for its own use.
Edward Goldsmith, Development As Colonialism
March Madness
[D]espite having NCAA eligibility remaining, the Ivy League hasn't budged from its position to limit its athletes a four-year window to compete. It's something that Princeton, as an institution, also believes in, according to coach Mitch Henderson.

"We have [two] other seniors that have eligibility. Each one of these guys has an extra year," Henderson said. "It doesn't change anything for us. We're very much about the four-year process.

"Princeton, we're about the growth of the student-athlete over the four-year process. I hope that's not saying we're a stick in the mud. It's very much who we are. We expect them after senior year to be able to kind of go out and make pretty serious contributions in their communities."
ESPN story on Princeton men making the Sweet 16.
Princeton just became my emotional favorite in the tournament. Much as I like college basketball, I love colleges and universities that are about education.
Academic theology (and apologetics)
It has been roughly 25 years since it dawned on me that a secular person can never do truly Christian theology, which is more than an academic pursuit.
There's no one more dangerous than the man who knows the steps but hasn't walked them.
Steven Christoforou, Why Christian Apologetics Miss the Mark
Despite that epigram, Christoforou was not writing about Ravi Zacharias. He wrote something better than that would have been.
The pornified campus
1-in-3 collegiate women report being choked during most recent sex.
Brad Wilcox on Twitter via Aaron Renn
My presumption — rebuttable but strong — is that their sexual partners learned this frightening twist on love-making from watching hardcore porn (of a sort I never encountered).
Men are not guarding their imaginations. Women, too, are setting themselves up for divorce, with all its ramifications: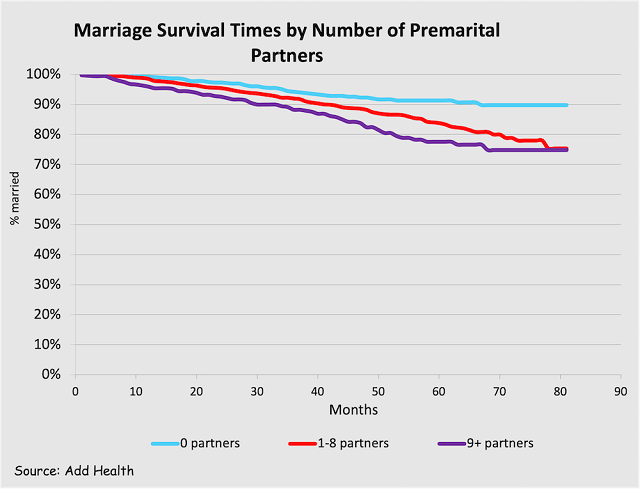 Calling a spade a spade
"Conversion therapy" bans pressure therapists to never help any patient try to feel comfortable in her body. That's not some unintended consequence; it's the essence of these bans. As Jack Turban has put it, it's "unethical" to try to make a child "cisgender."
Leor Sapir on the 20 states and DC with such bans, via Andrew Sullivan
On Wokeness
Diversity and inclusion today
The thinking class, meanwhile, squanders its waking hours on a quixotic campaign to destroy every remnant of an American common culture and, by extension, a reviled Western civilization they blame for the failure to establish a heaven on earth of rainbows and unicorns. By the logic of the day, "inclusion" and "diversity" are achieved by forbidding the transmission of ideas, shutting down debate, and creating new racially segregated college dorms.
James Howard Kunstler, Living in the Long Emergency
The vice that dare not assume a name
Damon Linker again weighs in on wokeness:
The activists … appear deliberately to avoid giving their efforts a name, and they will likely object to anything that might be more descriptively accurate—like my preferred "antiliberal progressivism"—on the grounds that it carries negative connotations … I do think there's a good reason to opt for "antiliberal progressivism" instead of "woke" or "wokeness": doing so connects current trends to historical antecedents that, it's now possible to see, were earlier chapters in a single, episodic story of intrafactional conflict on the left.
[T]here's [a] reason [besides fearful capitulation] why liberals, especially over the last few years, have been so quick to fold in the face of antiliberal demands by militant progressives. It's because liberals get caught in the either/or dynamics of polarized politics, thinking that any expression of criticism about their ostensible allies on the left invariably amounts to an in-kind contribution to advancing the political aims of their enemies on the right. This thinking runs something like this:

Yes, some of what the left-wing activists want is bad, defies liberal norms, and pushes pretty far into radical territory when it comes to race and gender. But the right is responding to this stuff by doing even worse things (including banning books, gutting academic freedom, and restricting free speech and other liberties). For that reason, it's important we not criticize the left—because doing so empowers the right. Just look at what's happened to Freddie deBoer this past week: He wrote a powerful Substack post criticizing the activists in the name of the left, and now he's being quoted by right-wingers. We need to choose sides, and it's not a hard call. We must stand with our somewhat wayward allies on the left for fear of empowering the fascism that's making inroads all the time in the Republican Party.

I think the truth is pretty close to the opposite of this view: If the liberal center-left doesn't stand up to antiliberal progressivism and refuse to capitulate to its demands within institutions, then those who disdain its influence will have nowhere to turn besides the right. That's why liberals ought to do more to defend liberal ideals and norms where they hold power in civil society—because it will demonstrate that one needn't embrace the right's own antiliberalism in order to combat antiliberalism on the left.
I find this heartening, and I see Linker as an ally. I think "antiliberal progressivism" perfectly captures what is objectionable about wokeism. I reflexively recoil from progressive excesses, but have been unable to make peace with opportunistic and heavy-handed "conservative" responses — a sort of reverse mirror-image of what Linker is advocating for his side.
I can't omit a bit more Linker, though:
Liberalism itself is more than capable of defending itself from opponents in either direction, as long as liberals summon the courage and rise to the challenge of doing so. It can do this most effectively by drawing crucial distinctions that comport more fully with the complex truth of things than the edifying homilies preferred by the right or the furious craving for moral purity that so often prevails on the left.
…

Yes, transgender adults should enjoy the same legal protections as other vulnerable minorities. But that doesn't mean "gender-affirming care" (which can include radical pharmaceutical and surgical interventions) is the proper path forward for the rapidly growing numbers of teenagers who express discomfort with their sexuality and gender identity. Neither does it imply that the rest of us need to embrace the philosophically and biologically dubious assertions of many transgender activists about the thoroughgoing fluidity of sex and gender.
Linker is very much on the same wavelength as leftist philosopher Susan Neiman, (The true Left is not woke):
[T]he fact that politicians ranging from Ron DeSantis to Rishi Sunak deploy "woke" as a battle cry should not prevent us from examining its assumptions. For not only liberals, but many Leftists and socialists like me are increasingly uneasy with the form it has taken.

…

What concerns me most here are the ways in which contemporary voices considered to be progressive have abandoned the philosophical ideas that are central to any liberal or Left-wing standpoint: a commitment to universalism over tribalism, a firm distinction between justice and power, and a belief in the possibility of progress.
A preemptive barrier to productive disagreement
Before you can attempt to define what "wokeness" is, you should acknowledge this basic fact. Going further, you should acknowledge that as with cancel culture, critical race theory, and even structural racism, the contested nature of the term imposes a preemptive barrier to productive disagreement.

…

The constellation of social-justice concerns and discursive lenses that have powerfully influenced institutional decision making does work to sort individuals into abstract identity groups arranged on spectrums of privilege and marginalization. To paraphrase James Baldwin, it proceeds from the insistence that one's categorization alone is real and cannot be transcended. The idea that patriarchy, white supremacy, transphobia, homophobia, Islamophobia, and other ills inexorably saturate our lived realities and that the highest good is to uncover and oppose them is, I think, a central component of "wokeness" as both its proponents and critics understand it.

…

[P]erhaps we can all agree, at bare minimum, to set ourselves the task of limiting our reliance on in-group shorthand, and embracing clear, honest, precise, and original thought and communication. If we want to persuade anyone not already convinced of what we believe, we are going to have to figure out how to say what we really mean.
I try to avoid "you should have written about X instead of about Y" critiques, but how in heaven's name could Williams note the wokesters' obsessive use of "patriarchy, white supremacy, transphobia, homophobia, [and] Islamophobia" without commenting on how ill-defined those slurs are? His only hint at "both sides" is his last paragraph.
To the list of ill-defined or undefined put-downs of people not on the Left, I would certainly add "white Christian nationalism."
A substitute religion?
[M]embership in houses of worship sank to 47% – below the 50% mark for the first time. In 1999, that number was 70%.

It's possible, said [former Congressman Daniel] Lipinski, that many citizens are now searching for "for meaning, or a mission, or truth, somewhere else," which only raises the stakes in public life.

"Partisanship has become not just a social identity, but a primary identity considered to be more important than any other," he said. "We all identify ourselves as belonging to different groups – our families, our religions, our favorite sports teams, our professions. But more and more Americans are defining who they are by the political parties that they choose."

…

At this point, said Lipinksi, political dogmas have become so powerful that they now appear to be shaping the religious, class and sexual identities of many Americans – instead of the other way around. The teachings of competing politicos. preachers and pundits define the boundary lines in this war zone.

The bottom line: The "partisan virtue-signaling" that became so obvious in the Donald Trump era now dominates political discourse and news coverage about America's most divisive religious and moral issues.
Politics
Reality candidates
In case you were wondering: He's in.

I mean, of course, newly announced 2024 presidential contender Joseph Allen Maldonado, a.k.a. Joe Exotic, a.k.a. the Tiger King, a.k.a. the reality-television grotesque who actually had the No. 1 show in the nation, with truly unbelievable ratings: Tiger King had more than 34 million viewers in its first 10 days, nearly five times the average viewership of Celebrity Apprentice in its 2014-15 season. If ratings are what matters, then Joe Exotic is surely the best-qualified presidential candidate since Dwight Eisenhower: D-Day got great ratings.

No? Okay, then.

Why not Joe Exotic?

Isn't being a reality-television star a presidential qualification? There are enough Americans who believe that to elect a president, are there not? Are we doing the democracy thing or aren't we?

Let's not be snobs about it. Sure, he looks like a guy you'd see walking south alongside the northbound lanes of I-35 just past the Lake Murray State Park exit in skull-print hoodie pushing a baby stroller with a missing wheel—but we are done, done, done with those fancy elites condescending to Real Americans™ from behind the safety of their Audi windshields as they speed down the road to the Harvard Club or Trader Joe's or a job or wherever. If having a ridiculous mullet means you can't be president, then the current guy is disqualified; if a ridiculous bleach-and-dye job means you can't be president, then somebody explain the last guy.

(Really. Somebody explain the last guy. I tried my best.)
Just can't shake these DTs.
On the supposed impending arrest of Florida Man:
There are two things we know for certain about Donald Trump: The first is that he is the sort of irritating New York neurotic who believes that he ceases to exist when attention is not being paid to him, and the second is that he is constitutionally incapable of producing three consecutive sentences without a lie in one of them. A lie that brings him attention must be as irresistible as a well-seasoned hunk of porn-star jerky who pays him postcoital hush money rather than his usual arrangement, which goes the other way around. If you cannot see the hand of divine judgment at work in the prospect of this ailing republic being convulsed over an episode that, by the account of one of the intimately involved parties, had all of the impact of a Vienna sausage landing in a catcher's mitt, then you have no religious imagination at all.

…

A federal prison is not the only kind of facility one can imagine Donald Trump locked up in. I don't know whether he is mentally ill in a medical sense any more than I know whether Joe Biden is cognitively impaired in a medical sense, but I do know that, in the colloquial sense of the word crazy, he is as crazy as a sack of ferrets.

…

What is remarkable to me is that, all these years after the fact, the Trump admirers are still complaining that Hillary Rodham Clinton called them "deplorables." The Clintons are awful and embarrassing and gross—Roger Stone has been known to plagiarize my line about the Clintons' being "the penicillin-resistant syphilis of American politics"—but, if all this isn't deplorable, what is?
Kevin D. Williamson. Williamson closes with delicious irony:
If you really want entitlement reform, don't send an American conservative to do the job—what you want is a slightly rehabilitated French socialist.
---
For all its piety and fervor, today's United States needs to be recognized for what it really is: not a Christian country, but a nation of heretics.
Ross Douthat, Bad Religion
You can read most of my more impromptu stuff here (cathartic venting) and here (the only social medium I frequent, because people there are quirky, pleasant and real). Both should work in your RSS aggregator, like Feedly or Reeder, should you want to make a habit of it.